<!–– avatar goes here -->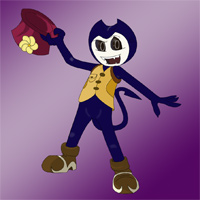 <!–– post above info -->
Posted 07-19-2020 09:53:22
<!–– post message -->
I would like to see this happening as well but sometimes I think this place was abandoned; we don't get any updates from anyone. No communication from any of the people that run this site.

It is a bit perplexing that so much effort was put into moving this site only to have it abandoned.

I did try to tell Ezrial (or however the name is spelled) that this site is visited by more than just elementary school kids and many adults come here to hoard dragons and do fun stuff but with no updates on the status of the site it should be no surprise that we are left to wonder what the fate of this site is.

At any rate a few celebrations would be nice; a halloween event would be fun so some of us can get demons, will'o wisps and other cool critters. But before that can happen there are some things that need to be fixed such as the caretaker hub, click pages and whatever else is kitty-wumpus.
<!–– signature info -->
Help my pokemon Hatch/Evolve:
https://www.virtuadopt.com/pc.php?do=nursery&user=64153